Wineries and Golf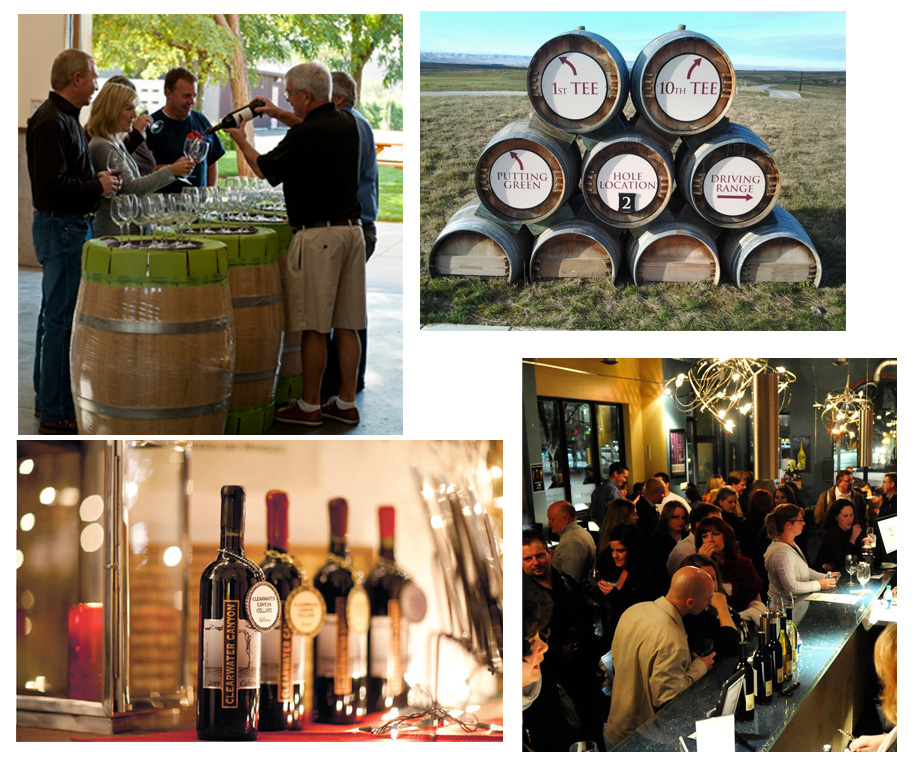 Washington is the second largest producers of wine grapes with Idaho emerging as part of the new frontier of grape-growing in the United States. With warm days and cool nights throughout the region our grapes have the perfect balance of acids and sugars. Paired with amazing golf throughout the region we can think of no better place to enjoy golfing and wine tasting. Here are the many great wineries in each region.
Walla Walla, WA Wineries:
The Walla Walla Valley is home to one of the finest wine regions in the nation, with more than 100 wineries and 2,800 acres of grapes. With such a large number of wineries, the region is split into six different area and can easily be navigated via the regional wine map. While in the area tasting wine, be sure to hit the course at the Wine Valley Golf Club and Veterans Memorial Golf Course. Learn more here...
Spokane, WA Wineries:
Drawing from the renowned vineyards of Washington Wine Country, more than twenty wineries call the Spokane region home. With a designated "Cork District" in downtown Spokane that features fifteen wineries, you can enjoy golf at any city or county course (seven in total) and relax in the fun of downtown. Learn more here...
Lewiston/Clarkston Valley Wineries:
This region is considered part of the new frontier of wine-growing areas in the United States. But, actually has a long wine history with grapes introduced in the Clearwater Valley in 1872. Today local wineries are winning their own medals for varietals made from local and regional grapes. Enjoy golfing at at one of the areas four courses such as Quail Ridge or Lewiston Golf & Country Club in this beautiful Snake River valley. Learn more here...
Boise, ID Wineries:
Step aside, potatoes...make way for wine in this urban oasis of Idaho. The rich volcanic soil of the Snake River Valley, paired with a mild four-season climate, results in distinctive, award-winning vintages that rival the best of surrounding states. Pair your wine with great golf at BanBury or Falcon Crest, Boise's top rated courses. Learn more here...
Southwest Idaho- Boise and McCall:
Foodies, listen up. There's a place you probably haven't visited yet that's home to innovative cuisine, award-winning chefs and some of the best wine in the region. That destination is Southwest Idaho, which includes Idaho's capital city of Boise and its surrounding communities along with the lakeside town of McCall and Garden Valley. Learn more here...