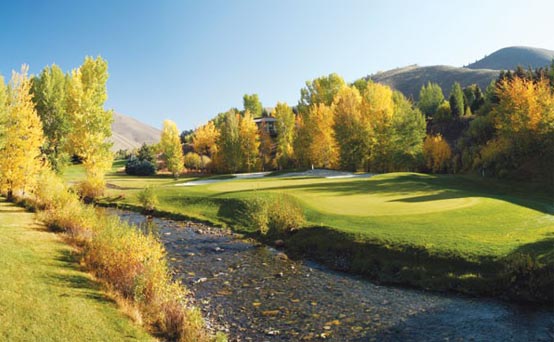 Visit Boise, Idaho for Golf
Boise Is Happening! Boise is Vibrant. First ­time visitors often comment on Boise's vibrancy. Its vitality. Its energy. With an active arts community and lively downtown filled with shops, restaurants, night spots and – yes – people, Boise is alive with entertainment options. Boise is Active. When in Boise, do as the locals do: get outside! The city's mild, four­ season climate and easy access to mountains, rivers, lakes and more, make it a haven for those looking to explore beyond the city. Boise is Unforgettable. Memories are made in moments. In the cheer of a crowd. The thrill of experiencing something new. Of something unexpected. That's what makes Boise, with so many different events, sports and other exhilarating experiences, so extraordinary. Boise's a great place, but don't take our word for it, explore our site and start planning your next adventure today.
Things to Do
Transportation
Lodging
News
Get Out and Play
In Boise, boredom is not an option.
Picture this. You step outside your hotel room in the center of town and find a 25-mile long riverside Greenbelt path, a Ridge to Rivers trailhead leading into wild and scenic foothills, or one of the expansive, interconnected parks lining the city. And you can be enjoying any one of them in under five minutes. Really.
Boise is no ordinary place. Here, outdoor pursuits exist in perfect sync with city life. In just minutes you can escape to float a river, ski, boat, hike, bike and more. Boise is quickly becoming a hub for sports fans, too. Home to the famous blue turf of the Boise State Broncos, we also have minor league baseball, ice hockey and basketball teams. So come watch a game, even a rodeo, or play on one of the many golf courses and other sporting venues available in the city.
Easy To Get Here
Even easier to get around.
One of the things that makes Boise unique is that it often considered part of both the Northwest and the Mountain West. Either way, Boise is definitely located in the heart of the West, a stone¹s throw from just about anywhere.
And with a major airport served by non-stop flights from almost every large city (and many little ones) it is easy to get to Boise. View all the non-stop options and obtain important information available through the Boise Airport. Once in Boise, you¹ll find a wide range of transportation services ready to serve you.
Top-notch accommodations and facilities
Boise is an incredibly vibrant city, featuring more than 6,000 hotel rooms ranging from luxury towers to charming boutique inns.
Located in the heart of the Western U.S., Boise is convenient from almost anywhere via non-stop service from many major airline hubs. Once here, the Boise airport is only 10 minutes from downtown—and even closer to some of the city's other hotel and entertainment districts.
Book Online or Call 1-800-918-4183 to Speak of with a Travel Expert.